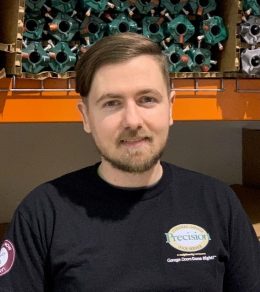 Brendan Male
Technician
I climbed cellphone towers for 2 years, I play a bunch of instruments, I love camping and hiking, I build my own computers, and I have yet to pet enough dogs!
Background Check: Yes
Drug Screen: Yes
Reviews
2/20/2023 – The technician, Brendan Male, was very knowledgeable and helpful. Thank you!
1/30/2023 – I couldn't say enough good things about the rapid, professional and expert service we received on our garage door opener installation. The service tech was respectful and took pains to program our remote to work with an existing door opener eliminating the need for two in each of our cars. He also walked us through uploading the phone app so we have remote ability to confirm our garage door is closed via a camera contained in the housing of the opener. such an awesome feature! Special thanks to Brendan Male who was our service tech.